To fully understand how traumatic experiences affect human beings, we need to understand some things about our how our brains work.
The limbic system, which is a complex network of structures located in the brain beneath the cerebral cortex, plays a crucial role in our emotions and behaviors. Comprised of the hypothalamus, amygdala, thalamus, and hippocampus, this system controls our basic emotions such as fear, pleasure, and anger, and drives our instincts, mood, motivation, and emotional behavior.
Quick Links
Understanding Emotional Triggers: What Are They and How Do They Impact Us?
One important component of the limbic system is the amygdala, which is considered the "emotional" brain. We have two amygdalae, one on each side of our brains. The amygdala is heavily involved in memory and emotional responses.
When we experience a traumatic event, our adrenal glands release a hormone called adrenaline. This hormone triggers the creation of a memory of the trauma in our amygdala. Unlike a linear story, these traumatic memories are stored based on how our senses experienced the event, such as visual images, smells, sounds, tastes, or physical contact. The amygdala then assigns meaning and emotional intensity to these memories.If the amygdala is constantly overstimulated by adrenaline due to a real or perceived threat, our emotions may not be properly regulated. This can lead to a phenomenon called "triggering," where the brain responds automatically and impulsively to old buried memories. Triggering occurs when the brain fails to distinguish between a genuine threat and a non-threatening situation. When we fell triggered, our amygdala has misinterpreted sensory input as dangerous or threatening, when it is not.
And if we constantly find ourselves living in a state of heightened alertness, always ready to fight or flee, it is likely that we will resort to coping mechanisms that may not be beneficial for our well-being. We might resort to lying, relying on substances, overeating, stealing, or engaging in any behavior that helps us manage the overwhelming stress we are experiencing.
Another crucial component of the limbic system is the horseshoe-shaped hippocampus. The hippocampus also plays a significant role in the process of transferring information from short-term to long-term memory. However, its primary function is to organize memories for future storage and retrieval, as well as to form new memories based on past experiences.
The hippocampus is responsible for remembering the locations of objects and people. For instance, when we recall that we left our keys on the kitchen counter, it is our hippocampus at work. It is also involved in spatial memory, allowing us to navigate and orient ourselves in our surroundings. Without the hippocampus, we would struggle to remember where the kitchen counter is or how to get there from our current location. This information is crucial for our understanding of our environment and our ability to find our way around.
The hippocampus continues to be a subject of extensive research in the field of cognition and memory retention, particularly in relation to post-traumatic stress disorder (PTSD) (Kolassa and Elbert, 2007).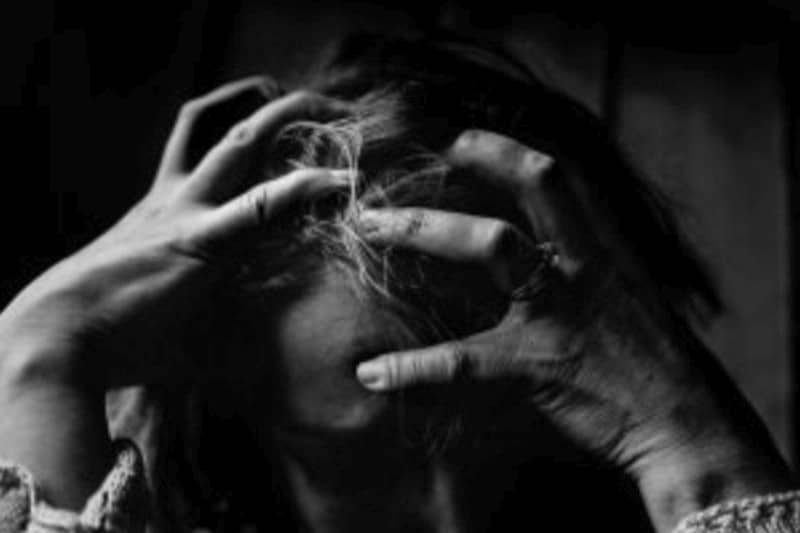 Now that we have a better understanding of how memories are formed, let's delve into the topic of emotional triggers and how they're related.
The Origins of Emotional Triggers: Unresolved Traumas and Past Experiences
Emotional triggers are stimuli or situations that elicit strong emotional reactions. Triggers vary from person to person and are often associated with past experiences, traumas, or unresolved emotional issues. They can come from various sources, including childhood experiences, past relationships, traumatic events, or even certain words, sounds, or smells that are linked to negative memories or emotions. When triggered, individuals may experience intense emotions like anger, fear, sadness, or anxiety, and may exhibit behaviors or reactions that are disproportionate to the current situation.
C-PTSD, unlike PTSD, is a result of a series of traumatic events or one prolonged event. The repeated exposure to trauma in C-PTSD can lead to intense emotional reactions to specific stimuli or situations. These triggers can serve as reminders of past traumatic events or experiences that have been stored in memory. When triggered, individuals with C-PTSD may experience symptoms such as flashbacks, panic attacks, nightmares, excessive startle reactions, and persistent thoughts about the traumatic event. (McClelland and Gilyard 2008). Managing these emotional triggers can be challenging and can significantly impact ones daily life and relationships.
Children who experience ongoing traumatic abuse are at a higher risk of developing complex post-traumatic stress disorder (C-PTSD). Our primary caretakers and family members play a crucial role in shaping our sense of self-worth and our ability to form healthy, supportive relationships. For children who have been neglected or abused by their caretakers, developing a healthy attachment becomes a challenge. If our caretaker was emotionally unstable, neglectful, or abusive, we may have learned that we cannot trust or rely on others to meet our needs. Studies have shown that children who struggle to form a healthy attachment are more susceptible to stress and related illnesses. They may find it difficult to interact with authority figures, such as teachers and other adults, and struggle with managing and expressing their emotions. In certain situations, their reactions may be inappropriate or even aggressive. As they grow older, these individuals may face difficulties in sustaining romantic relationships and friendships.
Furthermore, children who experience ongoing traumatic abuse are also at a higher risk of developing depression, self-harming behaviors, anxiety, conduct disorders, attachment disorders, eating disorders, substance use disorders, and more. As they transition into adulthood, they face the risk of revictimization and developing physical illnesses such as diabetes, heart disease, and immunological disorders.
In the context of narcissistic abuse, C-PTSD occurs because one's core identity, their very essence, is constantly under attack or threatened when in a relationship with a narcissist.
Research has shed light on the impact of childhood abuse-related PTSD on women in particular. It has been found that women who have experienced such trauma may have altered brain structures and impaired cognitive functioning compared to women who were abused but not diagnosed with PTSD or women with no history of abuse. Abuse-related PTSD can lead to a reduced ability to focus and categorize information. Additionally, when the limbic system's attention and memory encoding activities are disrupted due to real or perceived threats, verbal language ability may also be impaired. (Ford 2017).
Managing Emotional Triggers: Identifying, Responding, and Healing
Emotional triggers are specific stimuli or situations that elicit strong emotional reactions in individuals. These triggers can vary from person to person and are often associated with past experiences, traumas, or unresolved emotional issues. C-PTSD is closely related to emotional triggers. Triggers can significantly impact one's life, and so it is important to identify and understand our emotional triggers in order to manage and respond to them in a healthy and constructive manner.
Tools for Healing
Take the adverse childhood experiences quiz
How to ​Recognize a Narcissist​
Know what the ​narcissistic abuse cycle​ looks like
How to know if you're feeling Narcissism Awareness Grief
Recognize what ​verbal abuse does​
Break free from ​shame​
Protect yourself: set ​boundaries
Join the Free Email Survival Course:
Weekly lessons, strategies, and homework to start you moving forward from the effects of hurtful or toxic relationships, dysfunctional thinkers, and Lemon Moms.
Private Facebook group included for members only.
Join the Waitlist!
When someone's vibe feels "icky," or they have "unusual" personality quirks, would you know if they are genuine warning signs or if you could be in danger?
Coming Fall/Winter 2023
Icks, Personality Quirks, or Warning Signs? How to Know the Difference, by Diane Metcalf
Sign up for exclusive access to free chapters, progress, contests, and launch team, and be notified when it's available!
Discover the Secrets of Identifying Danger
Have you been caught off guard by toxic individuals?
Want to enhance your ability to spot warning signs and protect yourself from emotional mistreatment and abuse? Look no further!
This upcoming book delves deep into the complexities of human behavior, guiding you through the maze of narcissists, psychopaths, manipulators, liars, and self-absorbed individuals.
Learn the crucial skills to differentiate between harmless eccentricities and genuine red flags.
Feel empowered to rescue, protect and heal yourself from their mistreatment or abuse
---
I AM: A Guided Journey to Your Authentic Self, Workbook and Journal, by Diane Metcalf
Experience the power of self-affirmation: using positive statements to improve well-being and performance. Learn research-based steps to write the most effective affirmations to manifest love, positivity, peace, self-confidence, motivation, success, and other wonderful things.
Get it Here:
---
Lemon Moms: A Guide to Understand and Survive Maternal Narcissism, by Diane Metcalf
For as long as I can remember, there was something "different" about my mother. She wasn't like other mothers.
My mom didn't hug or kiss, smile at, spend time with, or play with me. She never seemed happy to see me. She didn't ask about my school day and wasn't interested in knowing my friends. She seemed to have no interest in me or anything that I did. My mom called me hurtful names and obscenities, and at times, she ignored me, not speaking to me for days, weeks, or even months. When she felt sad I was expected to emotionally care-take her. When she didn't feel like parenting, I was responsible for my siblings. When she lost her temper she hit. When I was disobedient, there were bizarre punishments.

I was not allowed to express feelings, ask questions, or show initiative or curiosity. My feelings were discounted, minimized, or invalidated. She re-wrote my memories, and I was expected to believe her version. I was to obey, stay quiet, and not question.

If any of this sounds familiar, you are not alone. If there is manipulation, power struggles, or cruelty in your relationship, this book can help. If you second-guess your memory, doubt your judgment or sanity, or continually seek your mother's withheld affection, attention, approval, or love, this book can explain why.
or
Get it Here:
---
Get the TOOLBOX posts twice monthly in your inbox!
---
About the Author
Drawing from her personal experiences of growing up in a dysfunctional household, Diane Metcalf has developed effective coping and healing strategies. With the assistance of professional therapists and mindful personal growth, she has honed her skills and now happily shares them with others who are interested in learning and growing.
As an experienced advocate, speaker, and writer, Diane is well-versed in topics such as narcissism, family dysfunction, abuse, and recognizing warning signs. Her extensive knowledge is drawn not only from her personal experiences, but also from her work in human service fields, including domestic violence, partner abuse, and court advocacy. She holds a Bachelor of Arts degree in Psychology and a Master of Science in Information Technology.
Diane's transformational books on healing and personal growth, such as the highly acclaimed "Lemon Moms" series, offer emotional support and guidance in understanding narcissistic traits and healing past wounds. Her approach emphasizes self-awareness, intention, self-care, and establishing healthy boundaries as essential components in the healing process.
Learn more about the Lemon Moms series: Lemon Moms
See what's happening on DianeMetcalf.com
This website is intended for informational purposes only and is not a substitute for professional therapy.
Please share!